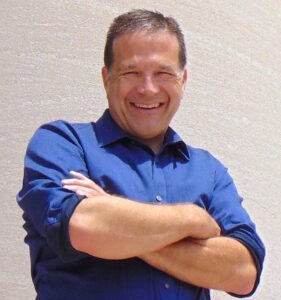 Richard Sheehe is a technology and education focused consultant with a reputation for highly-strategic, award-winning work over a 30+ year career. A former NBC national news correspondent and writer for The New York Times and Associated Press, Richard has practiced Strategic Communications in higher education since 1998 and served tech sector clients since 2009.
For technology companies, Richard specializes in strategic messaging, market differentiation and thought leadership support — including editorial assistance on hundreds of Tier 1 bylines, white papers, marketing collateral, infographics and even a full length business book. His tech policy work for clients includes data privacy regulation, IP/copyright legislation, internet policy, EdTech compliance, COVID-era health IT policy and telecommunications policy. Richard also held senior executive roles at both a digital marketing agency and a large systems engineering corporation serving government and private sector clients.
For higher education clients, Richard advises non-profit universities and private sector vendors on digital transformations toward more agile, scalable and mission-focused learning institutions. His modernization targets in this space include analytics and data interoperability, structuring EdTech partnerships, DOE compliance and enhanced privacy for student and financial data. Richard is also an avid contributor to transformative curriculum and research projects, including:
Advising Georgetown University on a new data-intensive curriculum for journalism education focused on combating mis/dis-information; and on a Digital Democracy initiative to teach core competencies for analytics on machine readable Congressional data under the OPEN Government Data Act
Developing curricula for the University of Maryland and Tulane University on omni-channel strategies for disaster and emergency communications
Advising the University of Washington and the University of New Hampshire in a federally-funded working group for social media best practices during environmental disasters
More than 100 academic media trainings and national commissions for risk communication workshops on behalf of the CDC, DHS, NOAA, USDA, NTSB and other federal agencies
Appointments as Senior Research Fellow at George Mason University in Strategic Communications and Reputation Management; and as Adjunct Professor of Crisis Communications at George Washington University
While Richard serves clients in both the technology and higher education sectors, his most impactful and passionate work happens at the intersection of these domains. Throughout, every client project is supported by crisp, compelling writing that has earned national honors for journalism (AP, RTNDA, NAB) and for public relations (CASE, Mercury and Bulldog Awards).
Richard received an undergraduate degree in psychology from the State University of New York system and a master's degree in sociology from Boston College. An advocate for more than two decades on mental health awareness and stigma prevention, he is a strategic adviser to the National Public Health Information Coalition and has collaborated on programs with the American Red Cross for disaster response mental health; HHS on disease stigma; DHS and NTSB on first responder mental health; CDC on addiction stereotypes; and the New York City Department of Mental Health and Hygiene on community outreach and stigma prevention. Richard lives in Fairfax, Virginia.